"Es ist ein Ros entsprungen" – for Overtone Singing and Piano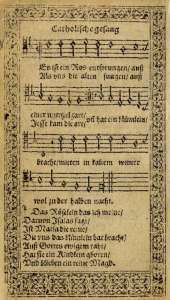 "Es ist ein Ros entsprungen" is a Christmas carol from the Speyerer Gesangbuch 1599. Here as a version for piano (Michael Reimann) and overtone singing (Wolfgang Saus).
The challenge for overtone singers here is especially the intonation conflict of the natural overtone thirds with the equal-tempered ones of the piano. In this version, I have partially adjusted the overtones to match the equal-tempered tuning, resulting in "out of tune" fundamental tones. The alternative of intonating the harmonics in relation "out of tune" is found by some to be cleaner overall. An interesting experiment. Piano and overtones never fit together exactly because, except for the octave, none of the piano intervals correspond to the natural harmonic order. I think it sounds delightful nonetheless.
Performers:
Michael Reimann – keys
https://michaelreimann.de/
Wolfgang Saus – overtone singing.
https://www.oberton.org/
Video – caelan, pixabay
https://pixabay.com/
https://www.oberton.org/wp-content/uploads/logo-schmetterling-s.png
0
0
Wolfgang Saus
https://www.oberton.org/wp-content/uploads/logo-schmetterling-s.png
Wolfgang Saus
2021-12-12 00:05:44
2021-12-12 00:05:44
"Es ist ein Ros entsprungen" – for Overtone Singing and Piano